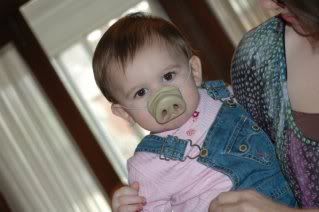 <----Baby A says "Have a pigtastic day!"

This Thursday won't beat the last two with all the amazing news that had gone on the past 2 weeks. But, I still have something!
Contests that end today or soon (so get crackin'!):
Margo Cole's
blog contest for the giveaway of THE ORDER OF ODD-FISH by James Kennedy (details in comment section of this post).
Contests you have all month for:
Over at
The Knight Agency
, every Tuesday is a book giveaway. Be sure to check it out next Tuesday to see what you could win!
The Hiding Spot
is giving away a copy of SING ME TO SLEEP by Anegla Morrison.
Lisa Desrochers
is giving away a signed ARC or copy of PERSONAL DEMONS for the month of March giveaways.
If you have more contests to announce (or GOOD NEWS!) please feel free to add to comments!
Good luck and have a great rest of the week!
Shine On!