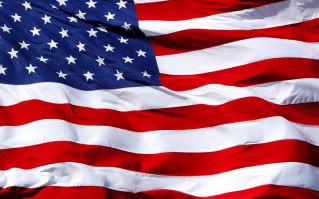 Happy Memorial Day, all!
My heart goes out to all of those who fight for our country, and to all of those who have family and/or friends that do. To you all, I say:
THANK
YOU!
I want to apologize for my absence last week. Kiddo graduated, we had field day, and just a butt load of stuff going on. Also, I have sorta sad news and then GREAT news (hint: blog title). Sad news first:
I'm taking a blogging hiatus (I know I've said this before and like, came back the next day....) but there is honestly just too much going on. With my kid starting Kindergarten in 2 ½ months, the maternal part of me has overwhelmed my entire brain/heart, leaving me wanting to do nothing but spend time with my girls. So from: going to the library, movie theater, Putt-Putt, Chuck E. Cheese, bowling, water park, swimming, museum, zoo, music camp, gymnastics camp, VBS….and you know, whatever else I think of and throw on my calendar, Imma be tiiiired (and hopefully, my kids too....)
And then there's summer school. Stupid me actually registered for the WRONG classes and am panicky about talking to someone, which I can't until Tuesday. Which is when classes start. EEEP. But those classes are all night classes, which is usually my time to write. So the only time I'll have for writing is Fri-Sun, in between family time and normal weekend stuff (yard, house, etc.)
I'll throw in some random posts between now and the end of summer, but nothing regular.
Onto the great news! In honor of my summer hiatus, and you know, the fact it's practically here, I'm going to throw a
FANTABULOUS
SUMMER
GIVEAWAY
in which you could win my fun summer reading package plus some!
(um, my dog decided to be nosey...literally...and doncha love the summery color?) It includes a hard copy of The Hunger Games, paperbacks of Evermore, Poison Study, Magic Study, in honor of national Chocolate day, a package of Dove Dark Chocolates (because what's reading without these delicious morsels of heaven?) and because it'' fun and I dunno, summery, a brand new DVD "Footloose". And for those writers wanting more writerly stuff, I'll also do a critique of your first 10 pages, or synopsis, or a query, depending on what stage you're in. As for my style: I'm no softy, I'm fairly blunt, but I'm also courteous!
Deadline is June 21st, the Summer Solstice.
How do you win this?
All you have to do is leave a comment describing your favorite childhood memory of summer. It can be anything from running barefoot down the street to catching the ice cream truck, or the time you were playing Marco Polo and got pantsed (oh, was that just me? Kidding, kidding, that never happened….), you know, stuff like that.
After June 21st, I'll use the random number generator majig and the winner, um, wins!
Until then beautiful people, I'll see you possibly before then, possibly not, but either way, make sure to SHINE ON with your bad selves.
P.S. Because my dog apparently got jealous of the camera time the prizes got, here I present to you my practice child, Neville Jones: